RESTAURANT
Those who come to Romagna want to eat well, very well... and how can we blame them? That's why on your table only good things will come, genuine things, typical of our territory, with a menu of local products and seasonal ingredients.
 
Since always, we have been selecting the best suppliers in Cesenatico and its surroundings: this has allowed us to become part of the "Romagna to taste" brand, promoted by the Chamber of Commerce of Forlì and Cesena in order to put producers in direct contact with the accommodation facilities, for a better quality and genuineness at the table.

Everything is served in a warm and relaxing environment, where everything is freshly prepared, before your eyes.
 
With our open-view kitchen, you can admire our chefs at work and you will be the one to decide when to sit at the table. In the restaurant of our hotel in Cesenatico, schedules are flexible, so as to leave you the freedom to organize your days and live according to your pace.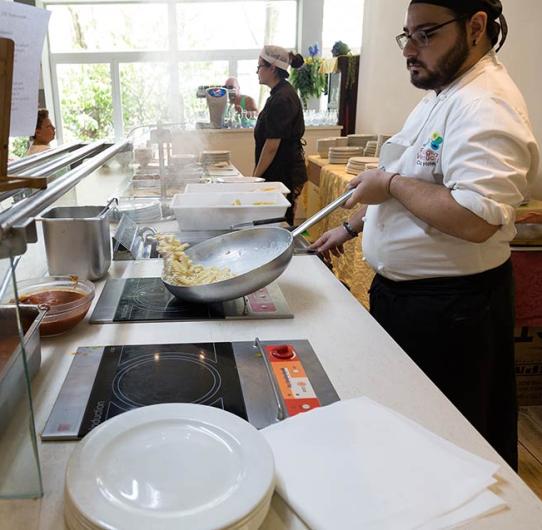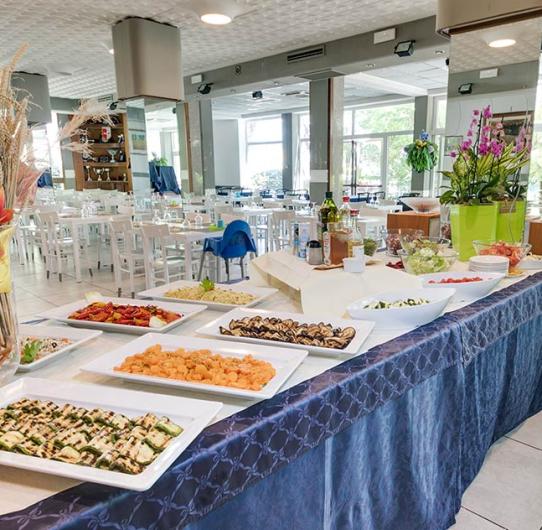 SPECIAL OFFER FOR CHILDREN
To make you feel at home we have created one of our offers: come and discover our
kitchen dedicated to new moms,
and you will find a small world designed for the
preparation of baby food and fresh broths
. An intimate and cosy environment, equipped with a fridge, microwave, kitchenette and baby feeding area, where you can feed you baby whenever you want.